IR Remote Controller for Desert Cooler
Product Code:21004

A product you would love to have in your Desert Coolers. It allows control of speed of your Desert Cooler fan with a remote, just as you have it in your ACs.It also has humidity control and various other functions

Key Features

FUZZY LOGIC - MICROPROCESSOR BASED
5 SPEEDS OF FAN
5 LEVELS OF HUMIDITY CONTROL
TIMER OF 0 TO 7:30 HRS
ELEGANT, COMPACT,UNBREAKABLE


Wifi Enabled Waterproof Action/Sports Camera
Product Code:21001

An excellent camera for adventure freaks; can be used underwater and tough conditions. It can be operated remotely. The pictures & videos can also be received through Wifi.

Key Features

Very Wide Field of View: 170 deg
Waterproof: Usable in underwater applications
Remote operation & Wifi enabled
Suitable for helmet mounting and various other configurations





Web based Relay Control Boards
Product Code:21007

These boards allows you to control anything from anywhere with just the Internet and a Browser. Now, Control Web Relays from anywhere you can get an internet connection and on any device with a web browser. That means that your computer, PDA, cell phone, iPhone or Android becomes a remote control for this device!

Key Features

Upto 32 Nos of SPST Relays
Current Rating upto 30A
Ethernet/Wifi/bluetooth/serial as control options
Provision to monitor analog inputs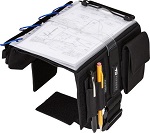 Flyboys Reversible Kneeboard/ Thighpad
Product Code:22001

Reversible Kneeboard is designed specifically to accommodate ALL Pilots (right AND left handed). All pouches and pen pockets are removable and secured in place with hook and loop

Key Features

Clipboard with spring action securely holds checklists in place.
Detachable Eyelet Strip
All accessories detachable and reconfigurable
Elastic leg strap with adjustment
Standard "approach book" size clipboard area - 5" x 8"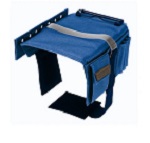 Flyboys Classic Kneeboard/ Thighpad
Product Code:22002

The FlyBoys Classic Kneeboard has been the kneeboard of choice for military aviators for decades. It is extremely versatile and durable enough to offer years of use in the toughest environments

Key Features

Ultra-rugged D600 fabric ensures years of trouble-free use in the most demanding environments
Features seven eyelets for securing checklists, inflight guides, and more
Flexible plastic clipboard (FB1060) provides an excellent writing surface