FIBER OPTIC ADAPTERS/COUPLERS
Fiber optic adapter, sometimes also called coupler, is a small device designed to terminate or link the fiber optic cables or fiber optic connectors between two fiber optic lines.

By linking two connectors precisely, fiber optic adapters allow the light sources to be transmitted at most and lower the loss as much as possible. At the same time, fiber optic adapters have the merits of low insertion loss, good interchangeability and reproducibility.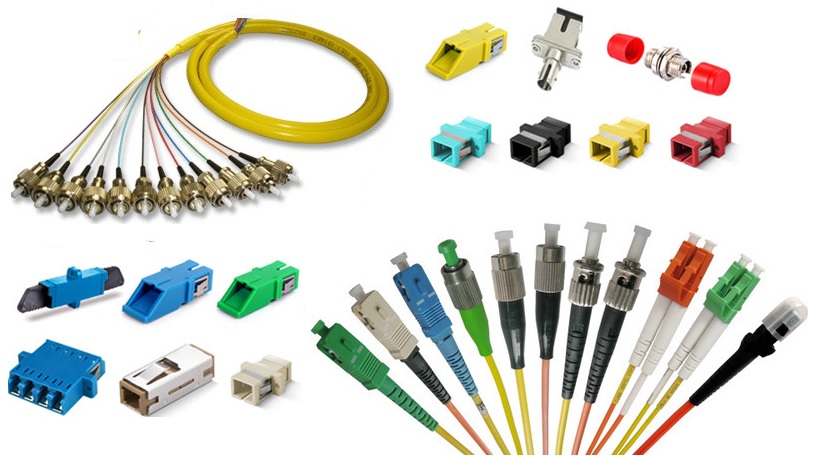 Fiber Optic Adapters are available in all type of configurations
Order Code: FUS-FOA-M-C1-C2-P-K-L
'M' refers to MODE
SELECT
'1' for 9/125 Single Mode
'2' for OM1
'3' for OM2
'4' for OM3
'5' for OM4
'C1' refers to CONNECTOR 1 - TYPE
SELECT
'1' for LC -UPC
'2' for SC-UPC
'3' for ST-UPC
'4' for FC-UPC
'5' for LSH-UPC
'6' for MTP/MPO
'7' for LC-APC
'8' for SC-UPC
'9' for ST-UPC
'10' for FC-UPC
'11' for LSH-UPC
'C2' refers to CONNECTOR 2 - TYPE
SELECT
'1' for LC -UPC
'2' for SC-UPC
'3' for ST-UPC
'4' for FC-UPC
'5' for LSH-UPC
'6' for MTP/MPO
'7' for LC-APC
'8' for SC-UPC
'9' for ST-UPC
'10' for FC-UPC
'11' for LSH-UPC
'P' refers to Fiber Count
SELECT
'1' for Simplex
'2' for Duplex
'K' refers to Mount Style
SELECT
'1' for Panel Mount
'2' for Free Hanging
'L' refers to Body Material
SELECT
'1' for Plastic Body
'2' for Metal Body
Please note all the possible configuration may not be available